Welcome to Dr. Baird's Practice
Specialties
Anatomical
Arm, Elbow, Foot and Ankle, Hand and Wrist, Hip, Knee, Low Back, Neck, Shoulder, Spine
Treatment
Arthritis, Arthroscopic Surgery, Joint Replacement, Non-Operative Orthopaedics, Office Orthopaedics, Osteoporosis, Pain, Rehabilitation, Sports Medicine, Trauma/Fractures, Dr. Baird specializes in Total Joint Replacement, including Total Hip Replacement and Full and Partial Knee Replacements, Knee and Shoulder Arthroscopy
Dr. Baird's Approach to Treating Patients
My approach to practicing orthopedic medicine and surgery is to get to know you, my patient. I want to ask questions about your symptoms, and give you a careful and complete examination. Then I can determine what simple or sophisticated diagnostic tests may be necessary and best be able to explain and help you understand your diagnosis.
I firmly believe that decisions regarding both non-operative and operative treatments should be made by an informed patient with a physician who wants to give his patient the full opportunity to understand the diagnosis and the best alternatives. Then, together, we can choose the option with which the patient is most comfortable and will ultimately be the most successful.
I have had many years of orthopedic medical experience in the Orange County area - teaching Orthopaedic Residents at UCI's Medical School, as Chief of Orthopaedic Surgery at the Long Beach Veterans Administration Medical Center, as Chief of Staff and of Orthopedic Surgery at several hospitals, and as Associate Adjunct Professor of Surgery at UCI, always while maintaining a diverse private orthopedic practice. I am committed to continuing medical education in my specialties and take great pride in my reputation of top diagnostic and surgical skills.
I look forward to meeting you and to improving your health and quality of life.
Sincerely,
Bob Baird, M.D.
Dr. Baird is again named as one of Orange County's TOP DOCTORS in the January 2016 Peer Survey published annually by Orange Coast Magazine and conducted by Castle Connolly Ltd.
AN IMPORTANT MESSAGE TO OUR PATIENTS:
As past Chief of Orthopaedic Trauma at U.C. Irvine, Dr. Baird gained significant experience in injuries to the spine and extremities, and presented papers at orthopedic meetings and trauma courses on a national level. Dr. Baird has also been the Orthopedic Consultant to the Spinal Cord Injury Center at the Long Beach Veteran's Administration Medical Center, the largest spinal cord injury center in the United States at that time, as well as a Reviewer for the Medical Board of California: Orthopaedic quality of care.
He has an interest in and expertise with both non-surgical and, as necessary, surgical treatment of degenerative conditions, especially the treatment of arthritis and osteoporosis in the mid to older age population, hoping to be able to improve their mobility and lifestyle.
Dr. Baird also frequently testifies as an expert in court cases involving orthopedic injuries. His vast experience in treating orthopedic patients, both surgically and non-surgically, as well as his often lauded ability to explain medical issues to a judge or jury, has earned him a stellar reputation as an orthopedic expert witness.
Dr. Baird was one of the three founding members of Irvine Orthopaedic Associates where he practiced for over 35 years. He left that office in 2014.
~~~~~~~~~~~~~~~~~~~~~~~~~~~~~~~~~~~~~~~~~~~~~~~~~~~~~~~~~ Dr. Baird is a long-time Orange County resident where he lives with his wife, Randy, a retired divorce attorney-mediator, and Paco, their devoted Chihuahua-Poodle. He has three lovely and accomplished daughters; the two oldest are married and live on the East Coast with their families. His youngest daughter has graduated from college and is studying for her Master's Degree.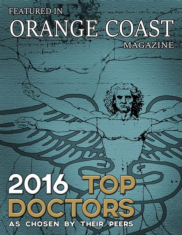 How To Contact Us
Robert A. Baird M.D. Inc. Orthopedic Surgeon
16300 Sand Canyon Avenue Suite 708
Irvine,
CA USA
92618
rb@rbairdmd.com
Get directions on Google »
Phone

(949) 721-9467
Fax

(949) 719-9320
Medical-Legal Expert, Orthopedic Surgery:
Consultations, Record Reviews, Examinations, Testimony 16300 Sand Canyon Avenue Suite 708
Irvine,
CA USA
92618
Phone

(949) 721-9467
Fax

(949) 719-9320